The Palestinian Initiative for the Promotion of Global Dialogue and Democracy, MIFTAH, is a non-governmental non-partisan Jerusalem-based institution dedicated to fostering democracy and good governance within Palestinian society through promoting public accountability, transparency, the free flow of information and ideas, and the challenging of stereotyping at home and abroad. Established in December 1998, with Hanan Ashrawi as its Secretary-General, MIFTAH's aim is to serve as a Palestinian platform for global dialogue and cooperation guided by the principles of democracy, human rights, gender equity, and participatory governance.
To this end, MIFTAH undertakes the pro-active generation and presentation of policy proposals and the focused dissemination of reliable information. Since its establishment, MIFTAH has established the cogency of its positions in Palestine and in the region, and has formulated long and short-term policies and strategies to deal with particular pressing issues. Through networking with like-minded organizations locally, regionally and internationally, and with Palestinian expatriate communities, MIFTAH has forged lasting relationships and partnerships in pursuit of a common vision of dialogue and democracy.

Palestine Fair Trade Association (PFTA) is a Palestinian national union of fair trade producing cooperatives, processors, and exporters. The association was founded in 2004 and based in the city of Jenin. The PFTA's mission is to provide means for social and economic empowerments of small, marginalized, and excluded Palestinian communities through the concept of Fair Trade.

The palestinian Centre for Human Rights is an independent Palestinian human rights organization based in Gaza City. The Centre enjoys Consultative Status with the ECOSOC of the United Nation.  It is an affiliate of the International Commission of Jurists-Geneva, the International Federation for Human Rights (FIDH) – Pairs, and the Euro-Mediterranean Human Rights Network - Copenhagen, Arab Organization for Human Rights – Cairo.  It is a recipient of the 1996 French Republic Award on Human Rights and the 2002 Bruno Kreisky Award for Outstanding Achievements in the Area of Human Rights.  The Centre was established in 1995 by a group of Palestinian lawyers and human rights activists in order to:
Protect human rights and promote the rule of law in accordance with international standards.
Create and develop democratic institutions and an active civil society, while promoting democratic culture within Palestinian society.
Support all the efforts aimed at enabling the Palestinian people to exercise its inalienable rights in regard to self-determination and independence in accordance with international Law and UN resolutions.
The work of the Centre is conducted through documentation and investigation of human rights violations, provision of legal aid and counseling for both individuals and groups, and preparation of research articles relevant to such issues as the human rights situation and the rule of law.  The Centre also provides comments on Palestinian Draft Laws and urges the adoption of legislation that incorporates international human rights standards and basic democratic principles.  To achieve its goals, the Centre has recruited a committed staff of well-known human rights lawyers and activists.

The Palestinian Environmental Non-Governmental Organizations Network (PENGON) is a coordinating body between the different Palestinian NGOs working in the field of environment. It aims to serve Palestinian environmental issues by coordinating endeavors between the member organizations, strengthening and building the efficiency within each organization, and enhancing relations within the Network as well as with other organizations domestically and abroad, such as local government agencies and international environmental organizations.

The Palestine Red Crescent Society (PRCS) is a national humanitarian society that provides a wide range of health, social and other humanitarian services for  the Palestinian People throughout the Middle East.

PRCS was  established on 26 December 1968.  In 1969 the Palestinian National Council (PNC) mandated the Society the responsibility for health and social services  for  Palestinian people inside and outside Palestine. To-date, PRCS continues its activities in Palestine (along side the Ministry of Health and other NGOs), Lebanon, Syria, Egypt, Iraq and other locations.

The Society also maintains offices in Europe and North America.

PRCS is a full member in the International Federation of the Red Cross and Red Crescent Societies (IFRC).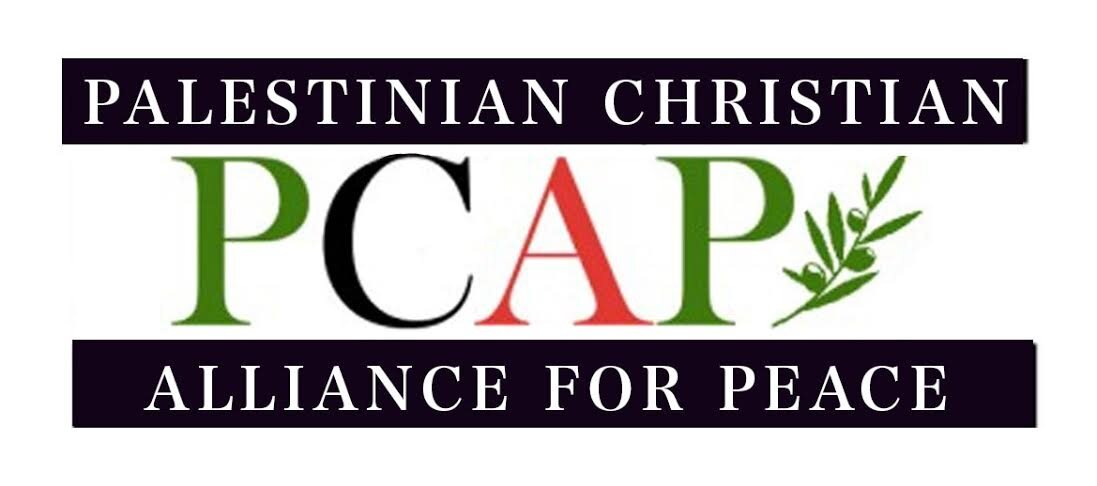 Mission - We are a non-sectarian, ecumenical alliance of Palestinian American Christians seeking to provide a clear voice and presence in faith-based communities in the United States. Our inspiration stems from the Kairos Palestine document and from all faith-based communities working for peace through justice in Palestine and Israel. We believe that achieving peace requires ensuring justice and human rights for Palestinians. American churches, church bodies, and church-based organizations can and ought to play a leading role in advocating for a just peace among all people in the region.
"We say that our option as Christians in the face of the Israeli occupation is to resist. Resistance is a right and a duty for the Christian. But it is resistance with love as its logic." - Kairos Palestine

The Rebuilding Alliance, a nonprofit organization, rebuilds homes and communities in regions of war and occupation. The Rebuilding Alliance advocates for government policies towards these regions based on human rights and international law. Through a mutual commitment to justice, the Rebuilding Alliance creates alliances among supporters, partners, and those who suffer injustice and violence, yet resist through rebuilding. Rebuilding Alliance projects are symbols of hope that help rebuild shattered communities and offer people around the world immediate ways to make peace, starting with the tangible support of a family's right to a home.
Sabeel is an ecumenical grassroots liberation theology movement among Palestinian Christians.  Inspired by the life and teaching of Jesus Christ, this liberation theology seeks to deepen the faith of Palestinian Christians, to promote unity among them toward social action.  Sabeel strives to develop a spirituality based on love, justice, peace, nonviolence, liberation and reconciliation for the different national and faith communities.  The word "Sabeel" is Arabic for 'the way' and also a 'channel' or 'spring' of life-giving water.

Sabeel also works to promote a more accurate international awareness regarding the identity, presence and witness of Palestinian Christians as well as their contemporary concerns.  It encourages individuals and groups from around the world to work for a just, comprehensive and enduring peace informed by truth and empowered by prayer and action.

The Palestinian grassroots Anti-Apartheid Wall Campaign is a coalition of Palestinian non governmental organizations and popular committees that mobilize and coordinate efforts on local, national and international levels. These efforts are focused upon stopping and dismantling the Apartheid Wall, and resisting Israeli occupation and colonization.

A call for a coordinated, popular, and grassroots effort to tear down the Wall came out of Jerusalem on the 2nd of October 2002, from the office of the Palestinian Environmental NGOs Network (PENGON). From this moment the Anti-Apartheid Wall Campaign was born. The Campaign initiated its work on three levels: acting as the voice of communities locally; mobilization and coordination nationally; and additionally as part of the global struggle against colonization, war and racism.

Since its inception the Campaign has been the main national grassroots body mobilizing and organizing resistance against the Apartheid Wall. This growing responsibility, and the need for people from affected communities to be more involved in decision-making, necessitated a change in the Campaign's structure. Now the Campaign is working as an independent body with its own board. It presently coordinates the work of 54 popular committees in communities which will be (and are being) destroyed by the Wall.